Regular price
Sale price
$9.20 USD
Unit price
per
Sale
Sold out
About our products:

* 100% Pure Aromatherapy Essential Oil 10ml

* No additives, no fillers, just pure essential oils. Strong commitment to the highest quality products

* A set of essential oils, ideal for aromatherapy oil, diffuser oil, humidifier oil, oil stove, spa and air purifier

* Each essential oil comes in a 10 ml amber brown bottle. This will keep the oil fresh and help resist photo degradation

* A great selection of essential oil gift boxes, very stylish and can be sent to family or friends

 
Benefits of diffuse essential oils:

1. Remove air from dust and bacteria

2. Open the airways

3. Affect emotions

4. Easy to be absorbed by the body

How to best use these oils:
There are many, many ways to use our essential oils, here are some ...

Oil burners-One of the most popular methods is to use them with oil burners. Adding a few drops of oil to your oil stove will produce a long-lasting aroma, or you can mix the oil to create your own aroma.

Bathing-Adding a few drops of our essential oils to your body wash will create a heavenly, natural, pure fragrance and has proven to be a very effective way to obtain most essential oils.

Massage-Our oils are strong, so do not apply directly on the skin. Adding a few drops to a carrier oil (such as grape seed oil) and then massaging it on the forehead, palms, neck, back, feet or other affected areas works well.

Do it yourself-Many of you love creating your own soaps, candles and beauty products, these oils are perfect for this. They are therapeutic, natural, authentic and handmade in the UK, making them perfect for the creative soul making their own products.

Other-In addition to the above, other popular means include diffusers, meditation on pillows at night, meditation, car air fresheners and steam / sauna.
Package Included:
1 x 10 ML Essential Oil Bottle
Please note:

* Do not use essential oils inside.

* Do not apply directly on the skin; always dilute with oil.

* Keep out of reach of children.

* Avoid contact with eyes and mucous membranes.

* Do not use citrus oil under UV exposure.

* Use only pure essential oils; avoid synthetic fragrances.

* Avoid prolonged exposure without ventilation.

* Store essential oils and carrier oils properly to prevent degradation and rancidity.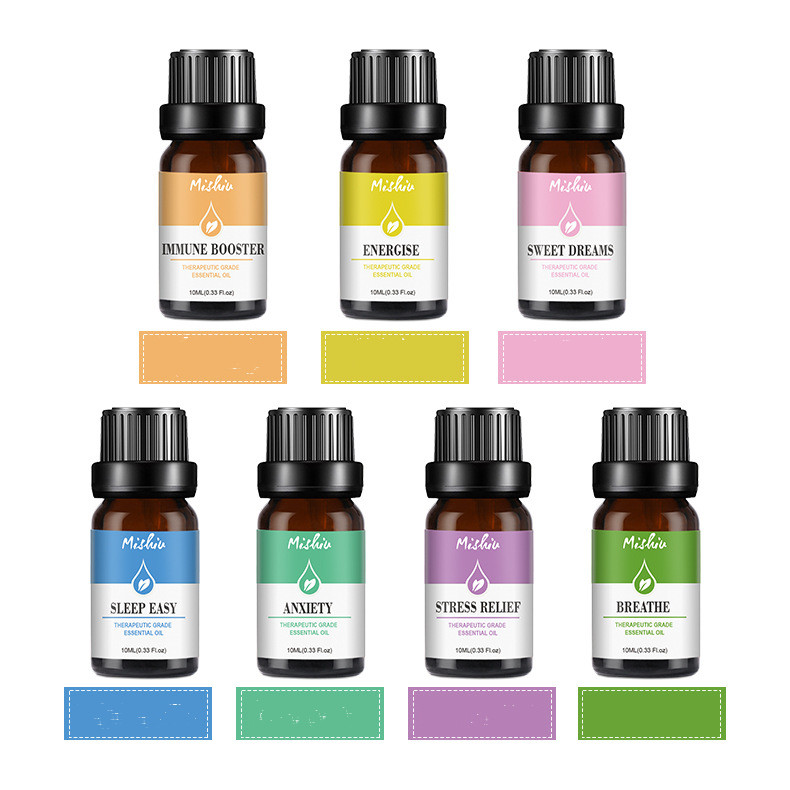 Share
View full details